Click here to read the new EYFS Guidelines
This 12hr Paediatric First Aid training course is Ofsted compliant.
We can come and deliver this course at your work setting or you may join one of our schedule courses.
Should you require one of our trainers to deliver this training at your workplace you have the flexibility of starting the course as early as you would like or alternatively you can request a later start on a date of your choice that suits you and your staff.
Each delegate will receive a colourful, comprehensive manual and a certificate that will be valid for 3 years.
Assessment: You will be required to successfully complete a short multiple choice paper and will be assessed on your practical skills to qualify for your certificate.
This First Aid course has a mix of theory and practical elements. You will be required to kneel on the floor for some of the practical elements.
If you have any concerns about your ability to complete this element please contact us to discuss.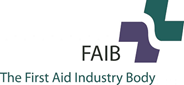 Should you require a RQF accredited course please let us know as we can also offer this option click here for more details.
This course is most suited to:
This course is designed for those working with young children such as childminders, nursery/creche assistants, or those working towards their NVQ in childcare. The outcome of the course enables the delegate to have a thorough knowledge of first aid for children.
Book a place online
Group booking enquiry