Keep up to date with our latest news as well as industry developments and other points of interest
Friday 23 March 2018
Luke Benrud gave his wife Andrea CPR after she collapsed from cardiac arrest on the kitchen floor in August 2016 in Appleton, Wisconsin
Tuesday 13 February 2018
An amateur footballer has been reunited with a South Western Ambulance Service "hero" paramedic and two members of the public who saved his life when he had a cardiac arrest whilst driving.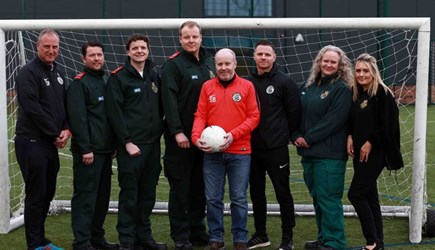 Monday 29 January 2018
A football coach and devoted dad had his life saved by his colleagues after he suffered a cardiac arrest on the pitch.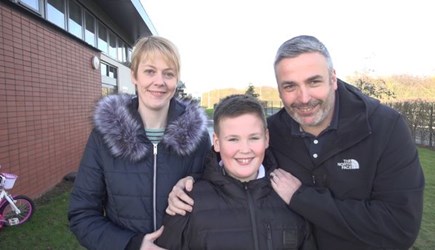 Friday 26 January 2018
Schoolboy Jack Lowis managed to use what he had been taught - but research shows just 5 percent of adults have the skills and confidence to provide first aid in emergency situations.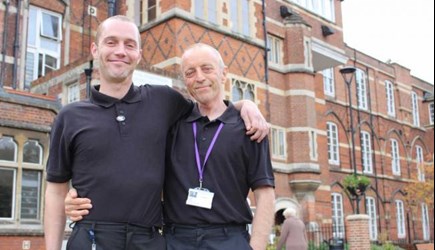 Monday 01 January 2018
Hospital porter uses CPR to save colleague's life. He is the hero porter at a Hampshire hospital who used CPR to save his colleague's life. Now, Daniel Spacagna has been shortlisted for a national award for his life-saving actions.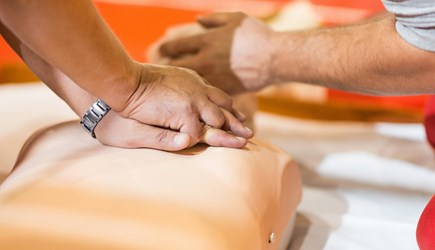 Thursday 07 December 2017
A mother is backing the Eastbourne Heart Beat Campaign after her daughter saved her life with CPR. Cheryl Horton-Powell suffered a cardiac arrest and says if it wasn't for her daughter Jemma she wouldn't be around today.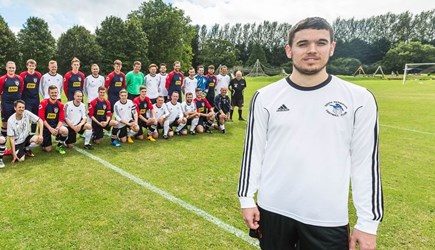 Monday 27 November 2017
A footballer who nearly died when he suffered a cardiac arrest during a competitive match says that he owes his life to the fact that there were people at the game who had been trained in CPR.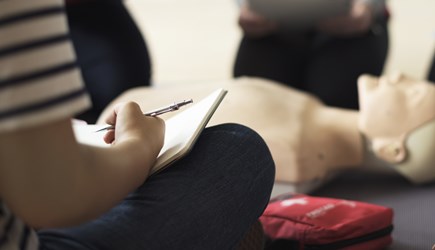 Thursday 16 November 2017
A quick thinking teenager has been hailed a hero after he saved his Grandad's life when he collapsed with a heart attack.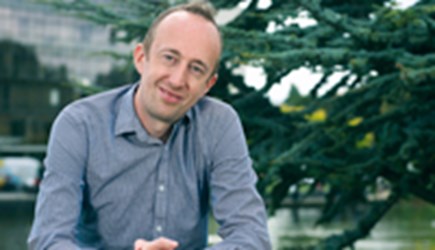 Friday 22 September 2017
Great article from British Red Cross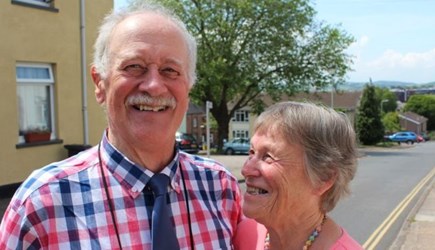 Thursday 20 July 2017
A retired nurse talked his trainees through saving his own life when he suffered heart failure during a CPR lecture.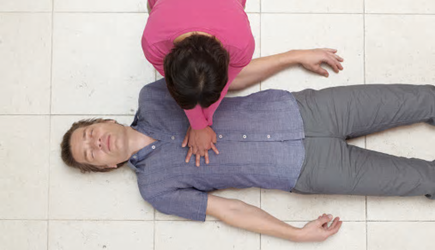 Monday 06 March 2017
A British Heart Foundation report suggests that our reluctance to intervene is killing people who are in cardiac arrest. Here are some simple, memorable steps you can take to help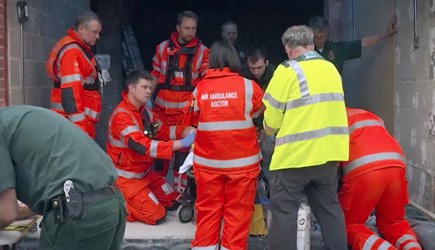 Wednesday 15 February 2017
A HEROIC woman who used CPR to save her husband's life is calling for compulsory life-saving skills to be taught in all schools and workplaces.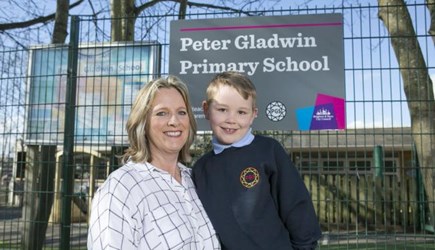 Saturday 12 March 2016
School bursar saved little boy's life - just days after going on First Aid course delivered by Pulse First Aid